Beware the Zapper.
I told you all last week, "beware the trap game". It only got more trap game-y from there. Hoyer goes down, now all of a sudden you're playing a QB you know nothing about. Rodgers throws an incredibly rare pick six. The refs are terrible at their job. Again.
As I said with the Bucs win, you never don't take an ugly win. They all count the same. But damn it'll be refreshing to watch a Packers game and not have to worry about the outcome down to the very last play.
Let's see this week's report.
Chicago Bears – CHZCON Level 5
I'm starting to think that Matt LaFleur and the Packers intentionally let Luke Getsy walk to become a sleeper agent deep undercover in Chicago.
Yes, this offense is terrible. Like pre-"Iron Man" Marvel movie terrible. Justin Fields has been given basically no help in the way of offensive weapons and an already subpar offensive line just got worse with an injury to Cody Whitehair Sunday.
But even bad offenses need to be given chances to actually do their jobs. This league gives offenses every break in the book. If you need five yards, you've got close to a 50/50 shot of picking it up either through your own volition or a penalty. But you need to actually be on offense to do take advantage of it.
The Bears kicked four field goals on the day, one of which came on a 4th and two from the Giants 4 yard line. Then, later in the game as they were down 8 with under six minutes to go, they elected to punt on another 4th and two from their own 45 yard line.
That's some pure, uncut McCarthy-level play calling, baby.
This coaching staff either doesn't trust themselves or doesn't trust the offense. Or it's an inside job.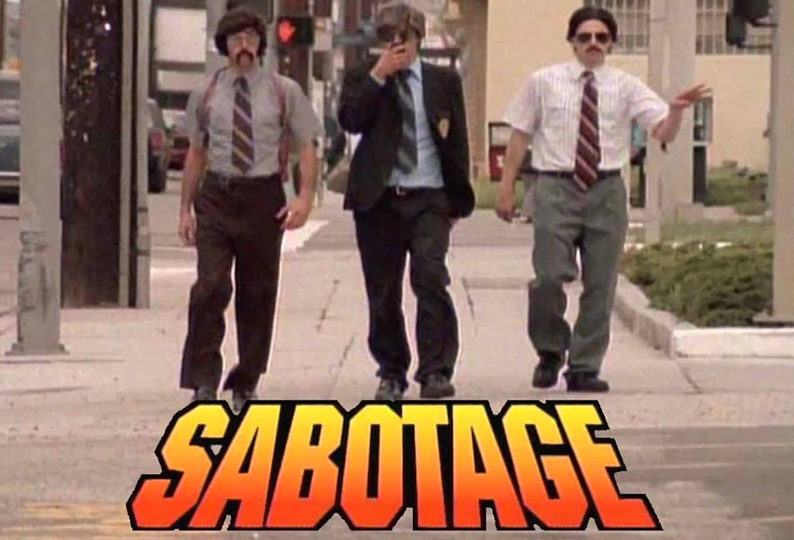 Detroit Lions – CHZCON Level 4
Remember the classic Disney masterpiece D2: The Mighty Ducks? It's when we were first introduced to speedster Luis Mendoza. The Miami skater could blow by anyone out on the ice and was a prolific goal scorer because of it. But what was his one weakness? His only brakes were the boards.
That's the Detroit Lions.
This offense has shown it has the capability of putting up big time numbers. They've scored at least 24 points in every game so far, and 35+ in 3 of those. After four weeks, it's hard to say that's a fluke.
The flip side, of course, is that they've given up at least 27 points every game, 38+ twice and most importantly are 1-3 to show for all of it. If it wasn't for the fact that they played the Commanders during that stretch, they'd likely still be winless.
They're getting the level 4 designation solely for what this offense is capable of. Their ability to score seemingly at will is going to keep them in every single game they play this year.
Contrast that to the games the Packers have recently play, Bucs and Patriots. If either of those teams turns the game into a track meet and Rodgers and LaFleur trot out similar performances, it might not matter how bad the Lions defense is.
Still, though, it's Detroit.
Minnesota Vikings – CHZCON Level 5
Foreshadowing our look ahead to this week's trip across the pond, anything can happen in these international games. They're the only neutral site games outside of the Super Bowl and oh by the way it's in a different country 5 time zones away.
Look at the circumstances of this game. The Saints come in without their starting quarterback (bit of a wash tbh), running back and top receiving target. A huge advantage for the Vikings, and yet they were a double doink away from having this go to overtime.
If this game is played in New Orleans with the same rosters, the Saints probably win this by more than three. After scoring a touchdown on their first drive, the Vikings offense could only muster field goals until their last possession, and that was really only made possible with the help of a suspect pass interference call. An offense that boasts Dalvin Cook and Justin Jefferson shouldn't be fighting off Andy Dalton and Taysom Hill.
They're not a good team, definitely not 3-1 good. Soon enough, they'll be exposed for the frauds they are. It just won't be this week when they take on the Bears.
New York Giants – CHZCON Level 3
Whoa, now. Level 3? For the Giants? The New York Football Giants?? Hear me out.
You saw what I just wrote about these international games. It's the damn upside down out there. Anything can happen. That's strike one.
Strike two: you've seen how this Packers team does when their weekly schedule gets thrown off with bye weeks. And particularly this season, they aren't exactly coming out firing on all cylinders each week. You don't have the luxury of a slow start this week.
But the biggest threat might have been exposed this past weekend vs the Patriots. Belichick basically didn't have a quarterback, so what does he do? Run the ball. 167 rushing yards as team, 86 from Damien Harris. They only had Bailey Zappe throw 15 times, most of those coming on play action. And for the most part it worked.
The Packers now turn around and face a Giants team that may be down their starting quarterback again, however this time they'll have to deal with part-time centaur Saquon Barkley. Last week, Barkley racked up 146 yards vs the Bears. The only reason he didn't have more was because his quarterback, Daniel Jones, also pulled in 68 yards on the ground, just 3 yards shy of his 71 passing yards.
As mentioned, Jones status for the game is in real question, but Joe Barry and this defense will face a running threat either way as back up Tyrod Taylor can scoot as well. The Packers handling mobile QBs as well as the Dolphins handle player safety.
One part oversees hijinks. One part sluggish Packers offense. One part Barkley the world-eater. That's a dangerous recipe for the Packers. Proceed with caution.